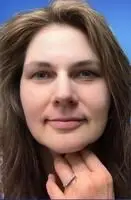 Dr. Barbara Baumgardner is a Board Certified Family Psychiatric Nurse Practitioner and a Licensed Clinical and Health Psychologist in Arizona and Maryland specializing in working with children, individuals, couples and families. She is a Registrant with the National Register of Health Service Providers in Psychology. She maintains a private practice in Goodyear, Arizona while also consulting with Academic, Healthcare and Early Childhood organizations around the country. In addition to her work in Clinical and Health Psychology, Dr. Baumgardner is a Maternal-Child Registered Nurse Clinician and an Internationally Board Certified Lactation Consultant. She has devoted her professional time and talents for three decades to promoting the health and well-being of children and their families. She completed post-doctoral work at the University of Maryland, her doctorate in psychology at Fielding Graduate University and her nursing education at the University of South Florida and University of South Alabama. She is able to provide both Psychological and Psychiatric services for her patients. Dr. Baumgardner is consistently working to provide better and more seamless care for her patients. She embodies the idea of lifelong learning. Some of her experience includes:
Faculty at the University of Maryland School of Medicine (Psychiatry; Child and Adolescent Psychiatry; Psychology, Ret.)
Faculty at the University of Maryland School of Nursing (Family and Community Health, Ret.)
Director of Psychological Services, Arizona TherapyWorks
Director of the Psychological Assessment and Consultation Clinic
Consultant to Infants and Toddlers' Programs, Early Childhood Education, Private and Public Education organizations
Nationally known presenter on Healthcare and Early Childhood Mental Health concerns
Registered Nurse Clinician; IBCLC
Registrant, National Register of Health Service Providers in Psychology; Member
Dr. Baumgardner has had wide and varied experiences. She has presented at conferences on the local, state and national levels and to both lay and professional audiences. She has presented on topics at the intersection of physical health and psychological well being. She lectured routinely on early child development and the importance of early relationships. As a member of the faculty at the University of Maryland School of Medicine, she taught physicians, medical students, residents, graduate level nurses, educators, social work interns, and doctoral psychology interns. She has been a supervisor in the APA accredited Doctoral-level Psychology Internship Program at the VA/University of Maryland Psychology Internship Consortium. She directed the Maryland Psychological Assessment and Consultation Clinic. She provided consultation to the Baltimore Infants' and Toddlers' Program. She was a contributing developer and core faculty for the Early Childhood Mental Health Certificate Program at the University of Maryland School of Medicine. She was involved with a number of research projects focused on child clinical psychology and psychiatry. She is an author who has written on the prevention of violence and the recovery from trauma. She was a frequent reviewer of scholarly articles submitted for journal review and to review research grant proposals.
Prior to moving into private practice, Dr. Baumgardner was fortunate to have had a great deal of experience in clinical assessment and therapy and to learn from professionals from a variety of disciplines. She worked with several different client issues in multiple settings including hospitals, clinics, hospice agencies, and inpatient forensic settings. She often utilized a community based approach, including home visitation and embedding consultation within local (neighborhood) schools. She has also worked with the adult rehabilitation population (i.e. individuals suffering from serious and chronic mental illness, brain injury, stroke, neurological illness, convulsive disorders, and cognitive deficits. Through various Early Intervention Programs, she has worked with children who have been diagnosed with Autism Spectrum Disorder (ASD), Fetal Alcohol Spectrum Disorder (FASD), and Developmental Delays. Dr. Baumgardner is trained to diagnose Autism Spectrum Disorders and is well versed in using the ADOS (Autism Diagnostic Observation Scale - the gold standard in autism assessment). Learning to help parents become advocates for their children has been an important part of the work. Learning to work within the System of Care and to influence policy toward helping patients has also been central to her work.
Dr. Baumgardner's therapeutic approach is to provide support and practical feedback to help clients effectively address personal life challenges. She integrates complementary methodologies and techniques to offer a highly personalized approach tailored to each client. She carefully attends to matters of personal spirituality. With compassion and with understanding, she works with each individual to help build on strengths and attain the personal growth the individual is committed to accomplishing. In fact, she sees therapy as collaborative work that strives to help patients develop the skills, resources, and greater self-awareness to achieve their desired goals. In order for therapy to be most effective, Dr. Baumgardner works toward a felt sense of connection, safety, and respect which she thinks are essential ingredients for her clients.