---
Dr. Jenny Baumgardner, Clincal and Developmental Psychologist
Dr. Jenny Baumgardner holds both a PhD in Developmental Psychology and a PhD in Clinical Psychology. She joins our professional staff with a wealth of experience in working with children, adolescents, and adults. Dr. Baumgardner has held faculty appointments at the Baylor College of Medicine, Texas Children's Hospital, and the Menninger Hospital and Clinic in Houston, Texas. During her tenure at the Menninger Clinic and Hospital, she was the Clinical and Developmental Psychologist in the Adolescent Treatment Program, working with teens with serious mental illness including eating disorders, personality disorders, trauma, self harm, severe mood and anxiety disorders, as well as those with psychotic issues. Most recently, she joins our practice from the Children's Rehabilitative Services at St. Joseph's Hospital in Phoenix, Arizona where she has been working with children who have serious medical and family concerns. She has worked extensively with young children, providing developmental assessments as well as therapy and parent coaching. Her psychological assessment, diagnostic and evaluation skills are outstanding. Dr. Baumgardner also has extensive experience working with Executives and Professionals in Crisis. Finally, she is well versed in evidenced based therapies for families and couples. Dr. Baumgardner is internationally known for her work in Attachment issues and is the only trainer in North America on the Child Attachment Inventory. To learn more about Dr. Baumgardner or to make an appointment with her now, please visit her website at http://www.jennybaumgardner.co... or call the office at 623-262-8915.
---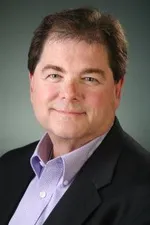 Dr. Rob Baumgardner, Management Consultant, Executive Coach
Dr. Rob Baumgardner has more than three decades of experience working with upper level executives and teams in a variety of industries including federal government, defense, military, health care, information technology, medical monitoring, and commercial nuclear power. During all phases of project management, he has never failed to deliver on time and within budget. Dr. Baumgardner works with both public and private entities, collaborating with and managing diverse groups to dramatically transform individual organizations and multiple collaborative organizations. He is an expert at helping individual executives transition into new roles and responsibilities. He is the developer and author of the B-Matrix Decision and Process Model as well as the Intellectual Output Model. To learn more about Dr. Baumgardner or to speak with him about Consultation or Executive Coaching, please visit his website at www.TrekReader.com or call the office at 623-262-8915.
---
Dr. Adam Baumgardner, DC
Dr. Adam Baumgardner, Board Certified Chiropractor in Arizona and Nationally Board Certified Specialties in Acupuncture and Physical Medicine Modalities & Therapeutic Procedures such as Cold Laser, Ultrasound, Electrical Stimulation, etc. Dr. Adam partners with Dr. Barbara in treatment of patients who have pain in addition to their mental health issues or who are interested in holistic mental health. Some of the services he provides to Dr. Barbara's patients for holistic health include Nutritional Blood testing, Acupuncture, Pain Management, and Cold Laser stimulation of the brain using the FX635 Erchonia laser. Dr. Adam strives to create a welcome happy environment for healing in his office. He uses well-studied, tried and true' techniques as well as cutting edge technology to help patients get truly healthy, not just live without pain. To learn more about Dr. Adam, please visit his website at HealingChiroHands.com.
---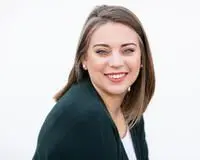 Ms. Teresa Wigman, Front Desk Administrator
Teresa has been working with us for more than 5 years and will soon be completing her own graduate level education. During the time she's worked with us, she has learned all the ins and outs of supporting our patients' best interests and keeping the doctors on schedule. She works diligently to promote positive changes in the office and our overall processes. We're very fortunate to have her working with us. She is an integral and essential part of our team.
---
Ms. Meg Baumgardner, Chiropractic Assistant
Meg fills two main roles in the office as Dr. Adam's Chiropractic Assistant as well as supporting the front desk. She has an outstanding knowledge of office practices....and her wonderful attitude, along with her overall positivity is a great addition to the office.
---
Ms. Kayla Kennedy
Kayla is the newest member of our team. She loves helping people and already brings joy to the office. She has a degree in communications and is still furthering her education. With her quick learning and great skills she is wonderful at supporting patients and staff. You'll find her ready to welcome you and willing to help.

---
Ms. Hana Baumgardner, Chiropractic Assistant
Because of her flexibility and quick ability to learn and adapt, Hana fills two main roles in the office. She is a Chiropractic Assistant and is often supporting Dr. Adam with his patients. She is also fully qualified to work at the front desk and to support all the patients and doctors in the office. Her bright, shining smile and infectious good humor help to make being in the office a pleasure.
---